Banham Academy Newsletter
This bi-monthly newsletter keeps you abreast of news and developments. So if you are an apprentice or employer, or simply interested, scroll down and find out the latest at Banham Academy.
OFSTED INSPECTION
Banham Academy had its first Ofsted monitoring visit in April with excellent results. You can access the full published report here.
At a time when 33 new providers, following unsatisfactory Ofsted visits, have been prevented from enrolling new apprentices, Banham Academy has received the highest grading of 'significant progress' in 2/3 areas and 'reasonable progress' in the other.
Kevin Faulkner, Banham Academy Operations Director said:
We are delighted that Ofsted have recognised the significant impact that Banham Academy is having on developing the next generation of Fire, Emergency and Security systems professionals and we are extremely proud to be leading the way in this sector.
It was great to hear that our apprentices enjoy their time at the academy and more importantly, take the skills they have learned, into the workplace to benefit employers.
Banham Academy would like to take this opportunity to thank all our apprentices and employers for their hard work and support as we strive for 'Outstanding' in our full Ofsted inspection next year.
THE REPORT IN A NUTSHELL:
They successfully attract new and younger entrants to train for a career in the sector and several competitor firms choose to send their apprentices to train with Banham Academy
The Banham apprenticeship programme is well structured and meets employers' needs very well
Apprentices develop their skills and knowledge rapidly and, as a result, employers deploy them quickly to work independently
Banham Academy has built a strong reputation and was a finalist in recent national security and training initiative awards
Senior leaders recruit tutors and trainers who have an extensive range of specialist technical or educational experience
Apprentices develop substantial new skills, knowledge and behaviours and talk confidently about what they can do and how this is having an impact in their workplaces
ENGINEERS OF TOMORROW
Congratulations to Szymon Freygant (Abel Alarm Company) and Alfie Knight (Intech Fire and Security) who took second place at the Engineers of Tomorrow competition, at IFSEC International last week.
EoT promotes engineering apprenticeships to young people interested in a career in the electronic security sector. The competition is fun and encourages their employers to appreciate them as a valuable asset within their organisations.

—Simon Banks, Founder and Group Managing Director, CSL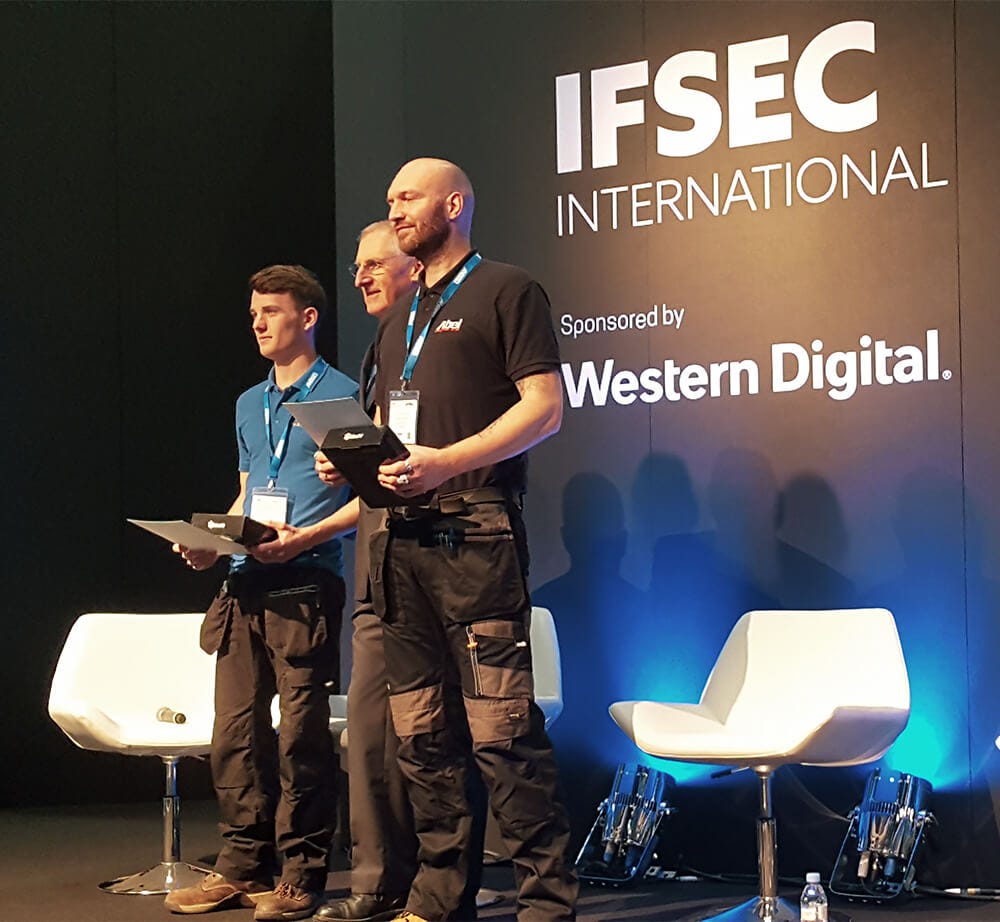 WORLDSKILLS UK
Congratulations to Matt Blackwell and Elliot Veheary (Banham Group) who will represent Banham Academy and their employers at WorldSkills UK Live at the NEC in Birmingham in November 2019. There will be eight apprentices representing the fire and security systems sector over two days of rigorous competition. Last year over 70,000 people visited the NEC during the competition - this is the first year that our sector has been represented.
— MARCH 2019 NEWSLETTER —
BANHAM ACADEMY LEADS THE WAY BY OFFICIALLY LAUNCHING THE FIRE AND SECURITY SECTOR'S FIRST END POINT ASSESSMENT CENTRE
Working with the National Electrotechnical Training Organisation (NET), the End Point Assessment Awarding Organisation for the Level 3 Fire, Emergency and Security Systems Apprenticeship Standard, Banham Academy has opened the first End Point Assessment Centre.
Having been involved from the very start in the creation of the apprenticeship standard, it was a natural progression for the Academy to put the final piece of the jigsaw in place and open the first testing centre.
There is now an apprenticeship standard that the industry can be proud of and the Head of Banham Academy, Kevin Faulkner states:
It is great to have seen this apprenticeship standard grow and so many employers across the sector become involved by sending their apprentices to the academy. Finally, we are now able to see the apprentices complete their learning journey and go back into the workplace having had their knowledge, skills and behaviours thoroughly tested through end point assessment.
PRACTICAL WORK
As we know, the apprentices enjoy their practical work when at the academy. Declan Conroy has created an interactive hub to assist understanding of electrical circuits. Also, the pod in the main workshop is nearly complete and will be used by apprentices to hone their installation skills.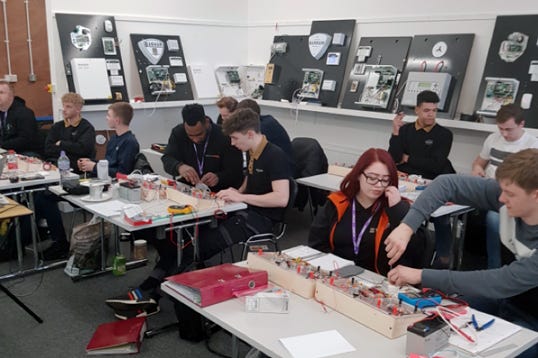 END POINT ASSESSORS
The opening of the end point assessment centre has created an opportunity for those that are looking to work part-time, using their skills and knowledge to assess the technicians of the future. Excellent rates of pay on a flexible basis to suit the right person.
WORLDSKILLS UK
Our most advanced apprentices will be competing in the first Regional Heats for the WorldSkills UK competition in May. The two winners will be given the chance to compete and demonstrate their skills at the NEC Birmingham in November. During 2018, 70,000 people visited the event over the 3 days.
SAFEGUARDING
When apprentices are next at the Academy, we will provide information on the recent rise in knife-crime and the 'London Needs You Alive' campaign. Also, it has been identified that there is a recent surge on political radicalisation occurring while people are in education and this will be discussed.
CONGRATULATIONS
to Szymon Freygant, from Cohort 1, who was recently nominated for the 'Rising Star Award' at The Abel Apprentice Awards 2019.