Banham Sponsors Macmillan's House of Lords vs House of Commons Tug of War
33
Years
Now in it's 33rd year, Macmillan's Tug of War event has raised over £3 million and is a highlight of the Westminster social calendar.
£146k
Raised in 2018
2018 was one of the most successful years for the Tug of War with over £146k raised, which is up an incredible 52% compared with 2017.
Tuesday 4th June
at 5.30pm
This year's event will take place on Tuesday 4th June at 5.30pm and will be hosted by the BBC's John Pienaar.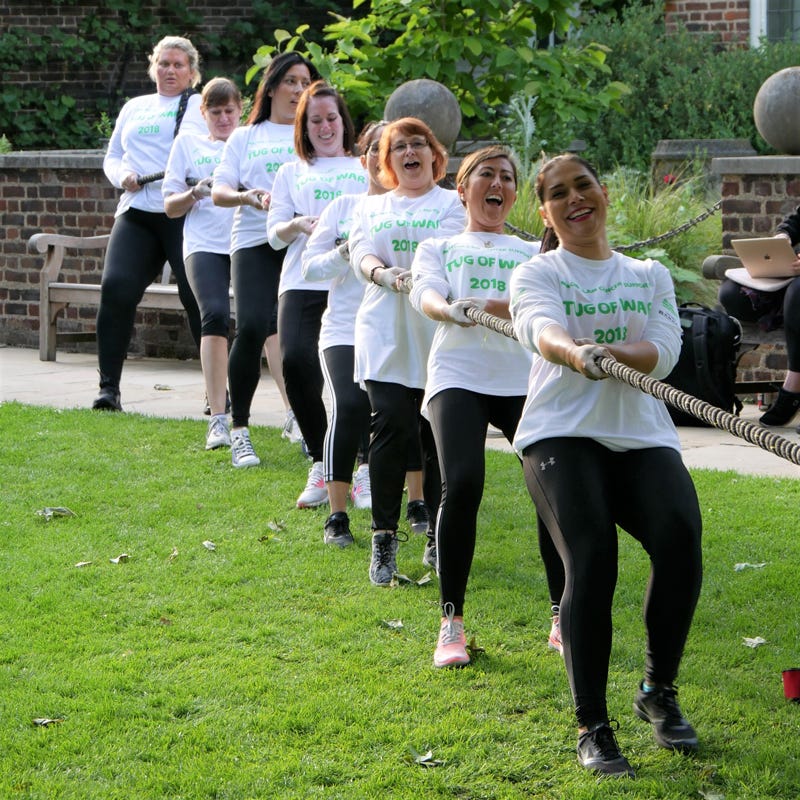 For the second consecutive year
Banham are proud sponsors of Macmillan Cancer Support's House of Lords vs House of Commons Tug of War event.
Set in the beautiful surroundings of Westminster Abbey Gardens, guests enjoy food, drink and entertainment whilst they watch teams compete over a Tug of War rope to be crowned the winner of their match. The culmination of the evening is the two parliamentary matches between the male and female Houses of Lords and Houses of Commons.
The Event
The event has a really upbeat and fun feel about it. Whether it's the adrenaline that's pumping or the fact that you have several hundred-people cheering you on, all the teams get really competitive and in the spirit as soon as they step on to the Tug of War mats – it's an event you really have to see to believe!
It's shaping up to be an evening not to miss, with 26 teams taking part, 2 of which are from Team Banham! Alongside the matches, we have food, drink, live music and fundraising activities where you have the chance to win a holiday to Morocco!
Spectator tickets cost £75.