Security for your home | Banham
Alarm Response
In the event of a fire or burglar alarm activation, the dedicated alarm response team will take immediate action. One of our Key Guards will be despatched by motorbike to arrive at your home in the quickest possible time, and unlike many other security companies, our Key Guards can actually enter your property. All of our Key Guards are trusted, security-vetted professionals, with decades of combined expertise, and are trained to be discreet and sensitive to your home. Banham Key Guards are there to respond not only to alarm activations but also to take action in the event of floods, gas leaks and electrical problems. Above all, our unique alarm response service is designed to provide you with the peace of mind that your home and loved ones are protected 24/7, every single day of the year.
No Home Security Job Too Big or Small
Pet Feeding and Plant Watering
Don't go through the inconvenience of troubling a neighbour or friend to look after your pets or plants while you're away, we can take care of everything.
Collecting Important Documents
If you've accidentally left your passport or another important document behind, don't panic – we can collect it from your home and bring it straight to you.
Responding to personal alarms
There's no need to worry that your own or a relative's medical emergency alarm will go unanswered: we are able to respond to all alarm receiving centres and always take swift action.
Extinguishing Flames Left Burning
For your peace of mind, we can quickly attend your property to put out candles or hobs you are worried you might have left burning.
Checking heating devices are off
Worried that you might have left your hair straighteners, electric heater or other heating device on? We can visit your home to check for you.
Security checks while you're away
For reassurance that your home is protected even when you're not there or on holiday, we can schedule regular visits to your property.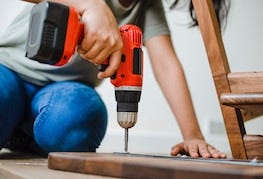 Arranging Emergency Repairs
When a break-in occurs or your property is damaged, we'll be there to take the necessary swift action.
About Our Key Guards
So that you can be reassured there's always a trained Banham professional on hand, our Key Guards are ready to take action in the event of an alarm activation at your home 24/7, 365 days a year. Our fleet of high-powered motorbikes allow Banham Key Guards to arrive swiftly at your property. Our Key Guards are all trusted members of the Banham team, SIA accredited and trained to respond appropriately in a variety of different emergency situations. As members of the elite SIA's Approved Contractor Scheme, we've got every angle of Key Guard response covered so you can relax safe in the knowledge that your home is always protected. Not just experts in emergency response, Banham Key Guards also provide a range of services to keep your home running smoothly day-to-day.
Request a survey for your unique keyholding requirements. Call our dedicated keyholding line for advice on 020 7627 0344, or alternatively fill out our online contact and we'll get back to you shortly.
We operate to the highest standards and hold the following prestigious accreditations:
NSI Guarding Gold Scheme (Keyholding and Response Services)

BS 7984-1:2016 (Keyholding and Response Services)

BS EN ISO 9001:2015 (Quality Systems)

BS 7858:2012 (Security Screening)

All our Key Guards and Controllers are licensed with the SIA

We are members of the SIA Approved Contractors Scheme. Banham Security (also known as CMS Keyholding Limited) holds SIA Approved Contractor status for the provision of keyholding services.


Safecontractor accreditation awarded for meeting the highest health & safety standards