YOUR BANHAM TRADE ACCOUNT
Apply
Don't have an account?
Apply to become a trade member to receive exclusive pricing, products and dedicated service.
New Company Account
If you represent a company, you will want to use our company account area. Creating a company account provides all company members with access to B2B features like quoting, company users management, quick order, and more.
1. QUICK APPLY
Fill out an easy application form
2. CONFIRMATION
You will receive a confirmation email signifying your application is being reviewed
3. NOTIFICATION
Our Banham trade team will notify you by email to confirm the outcome of your application within 48 hours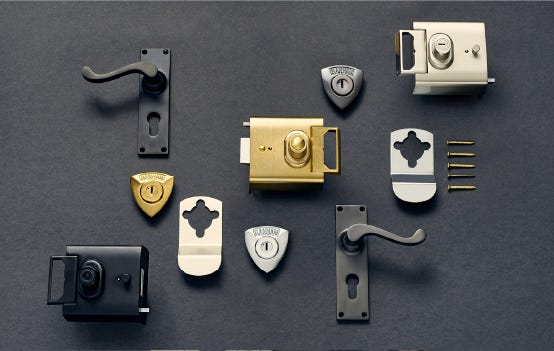 EXCLUSIVE DISCOUNTS & PRODUCTS
UNLOCK DISCOUNT LEVELS BASED ON SPEND
As a Banham Trade Partner, enjoy up to 25% savings year-round on full-priced products. There's no minimum purchase or volume requirement to be a member. And with your Banham Trade Account, you'll have access to exclusive products and new product previews.
DEDICATED TEAM
WE'LL MAKE YOUR JOB EASIER
Our Trade Services Team are here to guide you and offer support throughout the buying process. We have a dedicated team that will help you find products, match specifications and answer product questions. Unlike most security wholesalers, the Banham Trade Account allows businesses to make full use of the reputation and knowledge of a leading security company.
FLEXIBLE DELIVERY
ENJOY DELIVERY OR CLICK AND COLLECT
Enjoy delivery to your premises or collect when it's convenient for you. We currently offer collection every Wednesday and Friday and named day collection once restrictions are lifted.
EASY ONLINE ORDERING
MANAGE EVERYTHING FROM YOUR ACCOUNT DASHBOARD
Once you are a Trade Member, all orders can be placed online by signing into your dedicated online trade account. You'll be able to view your order status and history, request invoices and browse exclusive products.
GET IN TOUCH
THE BANHAM TRADE ACCOUNT
For any questions regarding your trade account or how to apply please see below.