Intelligent protection
Burglar Alarms
Banham intruder alarm systems are bespoke-designed to best protect your unique property. We can meet your specific insurance requirements and we offer the added security of a 24/7 Alarm Receiving Centre and SIA-approved keyholding services.
Expert alarm system design
Banham security alarm systems and services are completely unique.
BESPOKE-DESIGNED INTRUDER ALARMS
We install systems that have been specifically designed by our intruder alarm experts. This gives your property uncompromising security coverage. We can design home alarm systems to meet the most basic and essential security requirements. We can also project manage large-scale and complex commercial security system needs. Banham will seamlessly manage your security from inception to alarm installation, and will continue to provide you a premium service thereafter. To ensure quality of care, our engineers are the most highly trained experts in the installation and maintenance of burglar alarm systems in the industry.
24-HOUR ALARM MONITORING
Banham offers 24-hour alarm monitoring with our in-house Alarm Receiving Centre and keyholding and alarm response services for your complete peace of mind. We manage false alarms to keep your system connected, provide full reporting, and offer round-the-clock customer support. Most importantly, should your intruder alarm be triggered, our alarm controllers will instantly respond with a personal phone call and alert you, keyholders and/or Police, depending on the level of alarm response you have chosen.
QUALITY ALARMS AND AFTERCARE
ROUTINE AND URGENT ALARM MAINTENANCE SERVICES
As with all Banham services, our emergency and routine maintenance support is second-to-none. Technical support is available 24 hours a day, 365 days a year. In the event of an alarm system failure or any other urgent issue, we can despatch an alarm engineer to be at your property within a maximum of four hours. And because we always strive to keep customer service personal, efficient and affordable, you can speak directly to a member of our knowledgeable in-house team, with the guarantee that Banham will never use premium-rate telephone numbers.
CUTTING-EDGE SECURITY ALARM SYSTEM TECHNOLOGY
Always at the forefront of innovations in security, you can trust our range of wireless and hardwired burglar alarms. Our unique alarm panel technology and automatic remote maintenance service means that we can service and monitor your system 24-hours a day. Secure and convenient, one of your routine and required system checks can be carried out remotely, without you having to be present. Banham alarm technicians can verify that your entire security system is fully functional with a comprehensive diagnostic log/report; that way, you can always be confident your system is working properly. We also offer a SmartSecurity burglar alarm app, which allows you to access and view your property's security at the touch of a button from anywhere in the world.
Request a survey to discover how we can help with your unique requirements. Call us for advice on 020 7622 5151 or fill out our online request form and we'll be in touch shortly.
Why Choose A Banham Alarm?
When you choose a burglar alarm, you need to be sure you're trusting the security of your property with the right alarm company.
Banham is the largest independently run installer of security alarms in London and the South East.
The Banham reputation is unrivalled in its service record: our partnership with customers sets us apart from other companies.
All installations comply with the ACPO Policy, BS8243:2010 & European Standard BS EN 50131 / PD6662 requirements and are NSI certified.
We offer a lifetime guarantee on any systems connected to our Alarm Receiving Centre on a fully Police monitored contract.
We were the first company to be awarded the Gold and Silver awards by the Metropolitan Police for the most reliable intruder alarm systems and lowest false alarm rate.
For Your Home
All of our domestic burglar alarms can be designed with your specific requirements, whilst also complying with the expectations of your insurers. Our home burglar alarm installations are NSI approved and meet with the current European Standards along with ACPO BS8243 requirements.
The Banham burglar alarm range covers wired and wireless options which come with a number of essential security features including decoy cover, portable panic buttons, infrared movement detectors and a fully automated remote maintenance facility.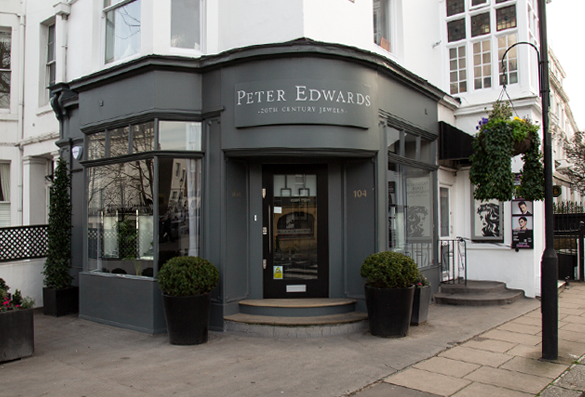 For Your Business
We have designed and fitted security systems for commercial customers of all sizes, working in a wide variety of sectors, from schools to public buildings and warehouses to listed buildings. Every requirement is different, and as such we have the expertise to tailor new alarm systems to match your business's exact needs. Banham can also integrate your alarm systems with CCTV and access control for a fully comprehensive security solution.
Our security alarm systems act as a strong visual deterrent to potential intruders and vandals and our monitoring services can ensure that alerts will be addressed immediately. We can inform the relevant authorities and your designated keyholders.
It's easy to find DIY wireless burglar alarms, but it'll be hard to install them effectively. Discover why it's best left to professionals.
More Info
All blocks of flats have basic security precautions in place; each flat within the block will have its own unique door lock, and the main entry door will have its own entry system or intercom. But that doesn't mean that you don't need the additional protection that an intruder alarm can offer.
More Info
While there are numerous benefits to having well-installed domestic burglar alarms, many security systems, including those provided by Banham, can also provide significant discounts to your insurance policy.
More Info