Premium customer support
Routine Alarm Maintenance & 24-Hour Service
Our service includes all aspects of alarm maintenance, both routine and emergency, so your experience is completely seamless. From free technical phone support to 24-hour urgent assistance, we've got you covered.
Routine Alarm Maintenance & 24-hour Services
Routine Intruder Alarm Maintenance & 24-hour Service

24-hour service

Automatic Remote Maintenance
Routine Intruder Alarm Maintenance & 24-hour Service
Support from trusted experts
It is an NSI, and often insurance, requirement to have your system regularly serviced and checked.Banham has been awarded the NSI Gold Standard for maintenance and service of security and fire systems. Our routine alarm maintenance is designed to work around you and, most importantly, to give you complete peace of mind.
As a family-run business, we understand the importance of providing personal service and expertise as well as excellent aftercare. Should a fault occur or you have a query, we're on hand 24/7 to help. And because all our services are in-house, we can also control costs: Banham will never use premium rate telephone lines for our alarm communicators or telephone assistance. To guarantee quality of service, we also never subcontract engineers: anyone we send to your property will be an experienced, fully security-vetted Banham engineer.
Our contracts are quoted annually and in advance, with all costs transparent and upfront. We're so confident you'll be happy with our services, we'll never tie you into a contract; unlike our competitors, you can cancel with one month's notice at any time, without incurring any cancellation fees. Our security alarm maintenance service includes:
Routine maintenance inspections to ensure the system is fully functioning
Any faults detected will be rectified at no extra charge, other than for replacement components outside the guarantee period
Routine maintenance appointments are booked well in advance so we're flexible to your schedule

Lifetime guarantee on all parts for systems connected with uninterrupted full police monitoring response

Free technical phone support that is never automated – you'll always talk to a member of our experienced in-house staff

An unlimited number of free remote resets
Batteries and contacts will be replaced during the inspection as required

Access to 24-hour emergency cover and service throughout the year, and a rapid response in the event of a system failure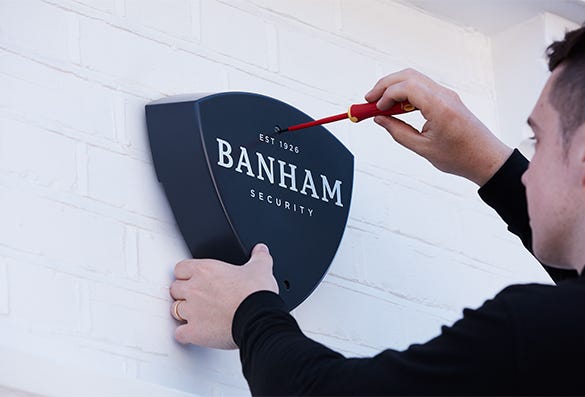 24-hour service
Swift urgent response
At Banham we understand the importance of your security and protecting your property, and we will resolve any problems quickly and efficiently. We provide 24-hour response for both emergency and non-emergency alarm issues. And because we employ over 350 staff, with a fleet of 300 vehicles, we can despatch an alarm engineer to arrive at your property in the quickest possible time. All our experienced engineers are security vetted; they will arrive fully-equipped, and can access your complete service history as well as relay details of their visit directly to our control centre. Our 24-hour service includes:
Access to emergency cover 24/7, 365 days a year

Rapid response in the event of a system failure

Round-the-clock customer support from our friendly, efficient in-house team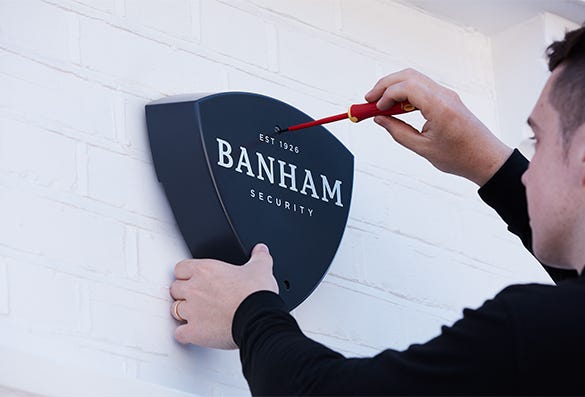 Automatic Remote Maintenance
State-of-the-art technology
Alongside providing a personalised approach to customer service, we are always at the forefront of security innovation. Banham alarm systems have unique panel technology, meaning we can provide automatic remote maintenance that offers the following benefits:
One of your routine and required system checks can be carried out automatically and remotely
Banham technicians can remotely verify that your entire security system is fully functional with a full diagnostic log/report
By constantly checking the status and functional capability of your alarm system at a pre-set time, you can have peace of mind that your system is always operating at an optimum level
Our services and routine checks are secure and convenient and do not require you to be present for the remote maintenance
Conforms with both BS 8243:2010 and EN 501311:2006 / PD 6662, the current Police and European requirements on false alarm reduction and system design
Get in touch
Book a Survey
Request a survey to discover how we can help with your unique requirements. Call us for advice on 020 7622 5151 or fill out our online request form and we'll be in touch shortly.